Wings of Love Will Customize Your Perfect White Dove Release!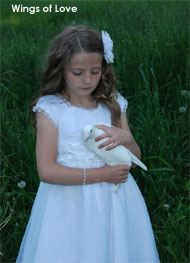 The white dove has been a symbol of purity, faithfulness, hope, and redemption throughout the ages. There is nothing more meaningful or moving than the sight of these exquisite birds circling and then returning to their home. Wings of Love will provide that perfect touch to make any event absolutely memorable.
The Release
Wings of Love provides the finest quality, pure white stock for our release services for almost any budget. This guarantees a successful release and safe return of the birds to their home lofts. Please click About Us to learn more. Our birds are much loved and therefore their safetysss and well-being are our first concern.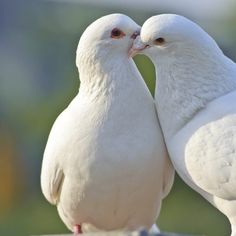 We put the same care into building our dove releases to ensure that we provide the finest service for the success of your event.
Areas Served
Wings of Love serves Utah's Greater Salt Lake City Area. Give us a call for more information: 801-636-1072, or email us at Wings of Love.